I can attest to Dorothy's amazing, amazing work. I have known her for 12 years. Even if it seems like something like this can't help, you need to try it to see. I was a complete skeptic at first, but quickly changed my tune after experiencing what I did working with her. I can't recommend Dorothy enough – WWM34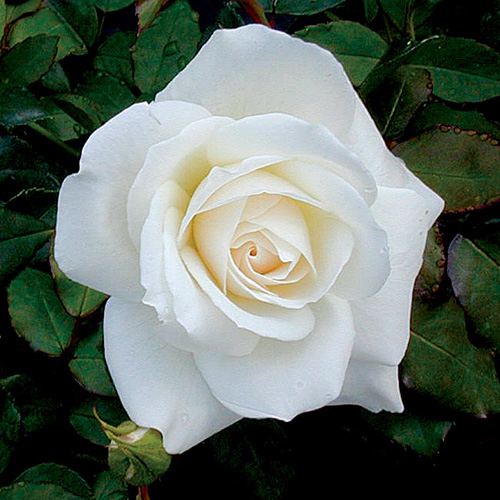 ###
For a long time I have been having issues with my lower back, and recently that was diagnosed as the sciatic nerve being pinched in the lower back, radiating out to my left leg and making walking uncomfortable and sometimes just painful; sitting as well. Despite doing exercises the discomfort has not ceased.
Until yesterday morning when the movement of going out of bed crippled me in a way that I could not straighten out my back, stand tall; I could only be bent over at 90 degrees, horribly painful. I walked with a cane and could not really sit at ease.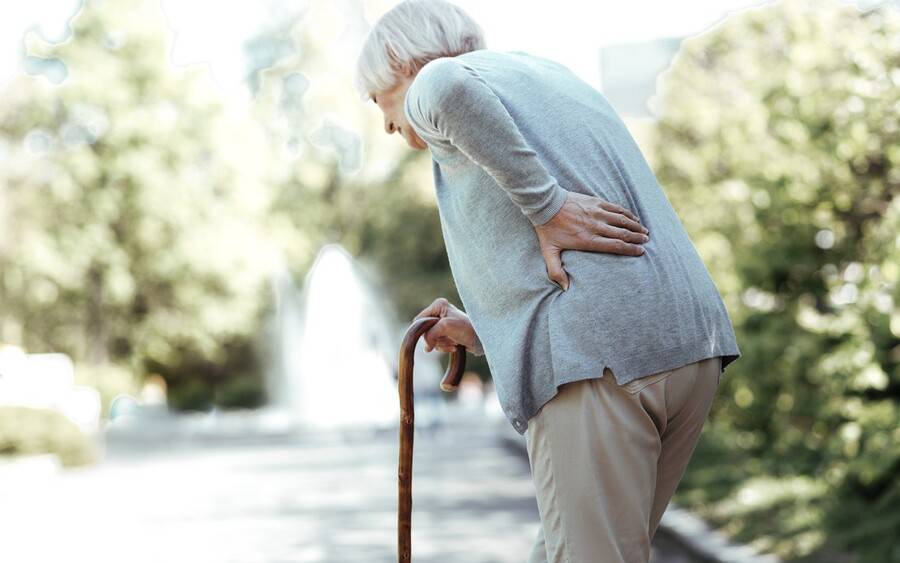 I called Dr. Dorothy and asked what to do and she guided me through the event and back into my relationship with my mother in the non-physical realm. And as we did so, I could hear my mother speak to me. Dr. Dorothy suggested I hold a conversation in my mind, sort of meditative state, with my mother and ask for explanation.
I did have that conversation a little while after that and heard my mother tell me certain things that made total sense to me, and I got clear on what to do, i.e. how and why to change my mindset. I did do that there and then.
Not wanting to do anything except sit at my desk, I was sort of immobile from the pain, yet since I wanted some tea in the later afternoon, I had to get up, and as I got up I was totally able to straighten my back and walk without any pain. Pain that had been in my left and back for some 18 months with the epitome of the bending over. Gone, no more pain, I was elated and in awe of the power of my mind.
The body tells it all, listen to your body, do the work of figuring out what the pain issue is related to and then decide to clear that issue. Usually it is best to do that with a therapist, however, you can do it yourself as well, if you understand where the issue is related to.
Trust your body, obey your body, thank your body or the particular body part for being the messenger, and then check in and clear your mindset, and feel proud that you did the work to improve your soul experience. If you don't, you issue will continue to persist even into a next lifetime. E.S. ##
###
My Transformation hypnosis sessions with Dr. Dorothy has completely changed my life. I was a mess mentally and emotionally when I first reached out to her. Today, I feel completely different. I was battling depression, stress, anxiety, and sadness. I was suffering in silence.
As a result of the Transformation hypnotherapy, I am feeling liberated, more calm, at peace, and motivated. I see the physical positive effects of my sessions. I have a benign thyroid nodule and noticed that it decreased in size during the Transformation  hypnotherapy work.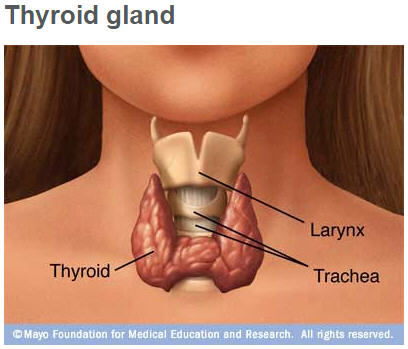 Dr. Dorothy is compassionate and sincerely cares about her clients. She is very intelligent, experienced, and knows how to listen. During every session, I felt safe and relaxed. There are no words to express my gratitude. Thank you Dr. Dorothy  ~name withheld by request ## 
"OMGosh!! Dorothy is amazing! She is warm and friendly. I did 4 sessions and that's all it took! I went to her to help me quit smoking but she helped me in all areas of life! I moved and got my dream job! Still, a nonsmoker, and I get to travel the world resort-style! The Transformation hypnosis helped not only with smoking but also instilled in me the realization I can do anything I want! She's amazing and if you're ready to make a change…she can help! My recommendation is, don't wait to change your life."  ~Samantha S. ##
###
Dr. Dorothy, your hypnosis session cleared my blocks! OMG. You are amazing! ~Linda SH. ##
###
Also, I'll take this opportunity to let you know how much I appreciate your work and your passion for assisting people. The work we did together was so powerful and I have continued to deepen my inner work. I've been on a quest to shift fear to love. It's been a powerful journey. I'm living the peaceful and joyful life I always imagined! Thank you for your service!
Lisa S.  ##
 ###
I cannot begin to tell you,  how Grateful I am to you Dorothy for Helping me to heal my past.  
I am Amazed at myself, of how much I have Healed and Progressed in my Life.  OmGosh……  nothing short of Amazing.  I feel like I can Accomplish so many Amazing things in my life!!!!
I hope you are having a nice weekend!  
I am going Hiking today, with my New Hiking Group!!!!  Woo Hoo!  Can't wait to go and meet with them again!  Very nice group of people.  
I had a Great day yesterday with my Mother, sister, and brother-in-law!  P.A. ###
###
Dr. Dorothy is very experienced and to the point. After reading one of her articles about "spirit entity attachments," I decided to keep an open mind and call her for a free 15-minute conversation where she explained the process of spirit releasement. I had an hour-long hypnosis and spirit entity removal session with her. During the session, she put me into a hypnosis focus and was able to remove an entity that had been attached to me for about three years. Her approach to "spirit entity removal," is very direct and I felt this was very effective in removing this attachment. A few days following the session I noticeably feel lighter, more myself than I have in a long time, everything is much more at ease now. Thank you very much, I am so grateful I decided to do this!!  Name withheld by request. 
###
Prologue: AND sometimes people leave their transformation work as soon as they feel better, rather than when completed. This testimony is especially poignant, because, there were 21 alter personalities that were resisting the complete transformation. It reminded me of the story written about Chris Sizemore, who had 22 personalities whose story was first written about in the book and subsequent movie, The Three Faces of Eve.
The original diagnosis by the Psychologist—PTSD, Acute Anxiety, Depression
Thank you.
I have to admit Dr. Dorothy; you would not believe How Well all is with me! However, I think you would.
I am just feeling, Wonderful; purely, Wonderful. The only thing that I can think of is; "words cannot describe it". Just a reminder, "You are a Godsend". I cannot begin to tell you, What an incredible "healer" you are!
This is the Most Incredible one I have Ever experienced. Wouldn't it have been Wonderful if I did my remaining work, years ago?! Believe me, I am Not regretting that I didn't. It just "wasn't in the cards" back then for I Believe, "for a reason". I Believe that I Needed to "go through" the many countless 'negative' experiences that I needed to go through to get me to "where I needed to be" in my Life right now, and it is just, "Fascinating"!!!
Everything that I am managing in my life right now; ie: Working Avon, looking for Full-time work, Volunteering, with a political campaign, going to be volunteering for my neighbor soon for their November council election, attending my church services Every Sunday on Facebook live, Daily household chores, running my errands, managing my finances, Reading up on the latest Business trends, Socializing on the weekends, Hiking on the weekends, attending Voice over online webinars (free webinars!), Listening to the motivational subliminal 3 times a day. I am living my life, "In the Flow" Without creating any "Angst or Drama"!!!!" (Name withheld by request) ###
I am a therapy junkie. I've had more therapy than anyone you know. Really. I am nearly 71 and started at age 16. I've done something to heal myself every one of those years. As far back as I can remember, I have bitten my nails. I gave up trying to stop years ago. It was hopeless. I haven't used polish or gone for manicures. I've had hangnails and little nubby fingertips. Oh well.
About a week ago, I had a hypnosis/therapy session with Dr. Neddermeyer. It was unlike any work I've ever done with another healer. I felt safe with her and the session was very productive. She helped me recover one of my darkest memories and feel safe again.
The miracle is more than two-fold: I have felt more positive about myself each and every day thereafter. But I looked down and noticed that my fingernails have grown out. No biting at all! I was able to polish them and shape them for the first time.
I hadn't asked for help with my fingernails, or even with my ongoing anxiety, which I have treated with anti-depressants for more than 25 years…..but this is evidence of a deep soul healing that to me is purely miraculous! I can recommend Dr. Neddermeyer to anyone without hesitation. She is safe, trustworthy, and gifted therapeutically. I feel nothing but gratitude for this. It happened in ONE SESSION!  Signed: Rev. Linda Schiller-Hanna, Clairvoyant, Medina, Oh  ###
Dr. Dorothy is AMAZING! Some background information: I had OCD and wanted to find the roots of why I had that mental illness. I googled "spiritual reason for OCD" and sure enough, Dr. Dorothy was a result. She helped me realize that my OCD was not just a chemical imbalance; it was the years and years of built-up trauma I had never addressed. My body was trying to communicate with me, trying to let me know of these traumas so I could let them go, and the way it expressed itself showed up as OCD. I did two sessions with Dr. Dorothy, and she was so incredibly helpful. She helped me find the sources so that I could address it, and release it. I cannot thank her enough. She has helped my life immensely. Before I went to her, I was an emotional mess, with constant cropping of obstacles at every turn, and I felt so oppressed. Afterward, a weight was lifted off my shoulders, and I was able to experience life fuller, and with more ease. About 80% of the obstacles in my life disappeared once I addressed those root traumas. I am so incredibly grateful for Dr. Dorothy and her work. She has a 5/5 from me, now and always. If you are on the fence about getting a session with Dr. Dorothy, I beg you to follow through and get one. Please, you have no idea how INCREDIBLE life will be afterward. Highly, HIGHLY recommend Dr. Dorothy!  Name withheld by request. ###
"There are reasons why Dorothy M. Neddermeyer, Ph.D. is a successful and sought-after mind, body, spirit facilitator. I instinctively knew she could bring me out of the quicksand I was stuck in for 3 years. I trusted her implicitly as a hypnosis practitioner, as she deftly assisted me to transform/transmute the issues I was struggling with. After one session, she took me from self-doubt and insecurity to re-experiencing the belief I used to live with every day. I have worked with hundreds of practitioners as a holistic, spiritual marketer, Dr. Dorothy is at the top of her profession." Andrea Adler, founder of www.HolisticPR.com,  author of The Science of Spiritual Marketing and Pushing Upward.
"Your words speak directly to my soul. It either roots me on, re-boots me, awakens me, or simply soothes me, but it is always filled with much-needed knowledge and light. I am always grateful." RR ###
"Thank you for helping me realize what I am capable of doing. I have moved on from the past all thanks to your hypnosis. Dr. Dorothy, YOU are a WINNER and SO AM I." ~Annette ###
"Thanks, Dr. Dorothy! you helped me so much with the financial flow issue and I am forever grateful! please feel free to use this as a testimonial." ~Liz R ###
"Dorothy is a highly skilled professional therapist whose knowledge and experience is formidable. Her understanding of how past traumas effects clients facilitate their healing process. allowing them to work through those experiences and achieve clarity and resolution." By: Christine Alisa of Christine Alisa M.S, MFT Alternative Therapist ###
"…I absolutely believe in The Deep Healing Method and Dr. Dorothy. I recommend it to anyone who is struggling in their life whether its health, financial, relationships, personal problems, whatever it is I know that Deep Healing works. I can let issues go on by, I can move on and realize other people's issues are not mine and not get attached. I can honestly say that I see life in a different light now. I live freely and abundantly and my thought process about everything has changed. I finally 'got it'." -Susan A. ###
"I am a SA Survivor. I have been through the Healing Process and now I am a "Thriving" Adult. A Journey that was "Well Worth It"!! With Gratitude to Dr. Dorothy M. Neddermeyer, Ph.D., an Excellent Therapist who I Highly Recommend." Patricia ###
"I still can't believe how much easier it was to quit smoking, than, I thought. Beginning with the first hypnosis session with Dr. Dorothy…. I quit. After the 3rd session, I had
no cravings." After many years of suffering through patches, pills, gum, other hypnosis sessions, and relapses, I could have been done forever in 3 sessions. I recommend Dr. Dorothy." AK ###
"Dr. Dorothy has helped me so much to overcome some of my patterns with financial scarcity. Her techniques are very helpful and she has given me a new perspective about dealing with childhood issues and releasing blocks." L- writer, Washington State. ###
"Dr. Dorothy M Neddermeyer opened my heart, mind, and eyes to the real me. When I met Dorothy I was full of fear. After one session of hypnosis, confronting the past, I was free for the first time in my 62 years on this planet. The personal empowerment I felt is priceless. Sara A. ###
"Since I have been working with Dr. Dorothy on a weekly basis, I have become more self-aware and able to understand and forgive, setting myself free from physical illness." David B. ###
"Dr. Dorothy is a genuinely gifted human being and if you are stuck in your life and need direction, then she is exactly what you need." ~Annette Bearpark ###
"Wow, healing works! I was skeptical about trying "hypnotherapy" because I didn't think it would work for me. It was not what I thought it would be. It's very effective. I had anxiety attacks that have now gone away! No more stress! I wholeheartedly recommend Dorothy Neddermeyer to anyone! She is very caring and honest." Erika ###
"Help At Last. I went to several therapists before I found Dr. Dorothy. She helped me when no one else did. I highly recommend her. Dorothy M. Neddermeyer, Ph.D. " Name Withheld by Request ###
"Dr. Dorothy facilitates an exceptional model of expertise that allows her to treat the root cause rather than just the behavior. I found my healing extended to many other parts of my life, not just the one I was working on." Donald Cain ###
"Dr. Dorothy has a great grounding in the common sense of Mother Earth and she adds to that a lifetime's worth of insight into the whole picture." Donald Wilde ###
"Dr. Dorothy is a knowledgeable, professional, and an absolute pleasure to know and work with." Alisa Wechsler ###
"Dr. Dorothy, I just wanted to thank you for the work we did this morning. It was a phenomenal experience that I did not expect to have. I have a lot to think about and process, but I already feel refreshed and strengthened from the insights. You truly do great work. Thanks. We will be in touch." (Name withheld by request) ###
"Dr. Dorothy is a true expert in her work. Highly recommended to everyone!" Rifa Hodgson ###
"One Sunday at dawn… It is 5 am in the morning. I am leaning on the bathroom sink to let nausea subside. Minutes earlier my husband approached me in a loving, tender way to create a moment of closeness and love. Like many other encounters in the dark; I just couldn't bear the feeling of it, the sensation, the lighting, something. That particular day I had enough. Something clicked. It was time. I just wanted to throw up. I got up fast as a rocket and after settling my nausea I walked into the living room. I started to cry with despair. I, then, came to the realization that I had to face my sexual abuse. I could no longer blame my husband, the kids, work schedule, and many other excuses for my lack of interest, or more accurately, avoidance of intimacy. I grabbed my computer and started to search; looking for answers, help, anything. I came across one of the wonderful articles written by Dr. Neddermeyer and it was as if it was written for me. It resonated at a physical, emotional, and spiritual level. I, then, contacted her.
"Working with Dr. Neddermeyer is one of the gifts the universe has given me. She has a tender heart and a passion for healing the world one soul at a time. Deep inside I knew I could face it all and heal. I knew it was time. I was ready, but I just didn't know where to start. To be honest, in many steps of my healing I felt pain so strong that I thought it was easier to die. I felt pain beyond words ripping me into pieces. Dr. Dorothy (like I like to call her) guided me firmly, but with the softness and patience, I also needed it. One of the things I most loved about her is the freedom she gave me to heal at my own pace. She never pushed or harassed me for the next session. She didn't have an agenda. I called her and made my own appointments when I felt I was ready to face the next step. On more than one occasion our sessions got prolonged due to the amount of information I was processing. I was never rushed to finish, and even though I was mindful and respectful of the time, she wasn't the typical couch doctor constantly looking at the clock to quickly dismiss me. When in session, from beginning to end she made me feel HEARD, she gave me the attention and attentiveness I SO NEEDED." Name withheld by request ###
Needless to say, my work with Dr. Dorothy was honest and pure. She allowed me and assisted me to grow in ways I never imagined. She helped me realize the huge gaps in my life where I didn't have good parenting. Therefore, such realization helped me create, re-learn, and establish new and healthy patterns that now are crucial and beneficial in order to be a good mother. Lastly, I can reassure you that working with Dr. Dorothy will heal you, and more so, you will be able to achieve what desire as I was determined to do and that is: "END THE CYCLE OF ABUSE." Love You, Dr Dorothy – RR ###
"WOW!!!! what a day!… Let me just start by saying how grateful I am to have you on our path. I NEVER doubt you, but I did doubt AR's capacity to let go and be able to open up enough to put himself in the vulnerable/raw place he needed it to be in order to experience the session. My…OH..My! When he entered the room I was and I saw his face I knew he went for a ride. I feel so happy for him to have had this opportunity. I remembered the baby said this experience was going to be a "gift" to A (whatever that meant) but indeed it was such a gift. When he told me all about his experience I almost couldn't believe it. You mean so much in my life but this just took it to another level. You have assisted me to grow and held my hand. I have felt so loved. You have been blunt when I have needed it and nurturing too. I felt you holding my hand like a tiny little girl throughout this process and I also felt you let me walk on my own as a young adult. Now I feel your caring guidance as only a mother can do for her kids. This whole experience shared by you and my spiritual partner and LOVE was and is so healing. How beautiful! I am so grateful! I am so happy for AR." Thank you~ Name Withheld by request. ###
"Hips – Pain-Free. One session is all it took for my hips to be in pain-free working condition. I was too young (34) to have symptoms of arthritis, severe pain in my hip sockets. I was active, fit, and medical doctor-approved healthy and there was no cause for joint pain that made it difficult for me to stand up after sitting. Dr. Dorothy brought me in touch with my subconscious and my unconscious mind and I had a chat with my hips. Hips signify movement and while my right hip was stuck in not wanting to move forward, my left hip was stuck in going down the same old paths (yet hoping for different results). It was all based on fear, fear of progress in new directions and pain helped me to stay exactly where I was personally and professionally. This conversation helped me see clearly what I needed to do. With Dr. Dorothy's guidance, I released all stuck energy in my hips. Immediately when the session ended all things changed. I got up from my seat to leave the room and it took a second for me to realize that I had experienced NO pain in my hips after rising, even after sitting for a good length of time. Significantly, I told Dr. Dorothy, "I forgot that I was supposed to be in pain." With "forgetting" and without "expecting pain" and letting go of 'old habits,' I just got up normally, as if I had never had the problem with my hips before. Dr. Dorothy's patient introduction of me to my hips and the actual, root reason for my pain as spoken by me at a subconscious and unconscious level gave me another new lease on life, pain-free in my hips. It has been two months and I am still Pain-Free. Name withheld by request ###
Smoke-Free – No Cravings. I am doing great! I am smoke-free – not one cigarette. And no cravings!! I am done with cigarettes forever! You are a miracle-worker! I love you and I'm going to tell everybody I know about you! How about that? Thank you thank you thank you." Name withheld by request ###
"Dorothy Neddermeyer is a business professional with very high standards and integrity. Her business expertise is beyond an MBA. She is one I can count on when I need professional advice." K. Rini ###
"Several Previous Professionals gave up on me…." Dr. Dorothy has helped me to be more at ease and to let go of negative thoughts and feelings. She has the ability to speak to me in a way that I can understand. She can relate to anyone, no matter what their emotional level. She allowed me to progress at my pace. She has a vast understanding of spirituality and belief systems. The client is the one who must do the work and Dr. Dorothy helps you to realize that and accomplish your goals. She definitely makes it easy to feel comfortable talking about anything and is easy to talk to. Dr. Dorothy has made it easy for me to realize my true abilities and strengths. Also, she has given me an easy path to creating a better life." Tom M. ###
"Dr. Dorothy saved my life. We go to a medical doctor because of a symptom and often receive what we have asked for… a way to get rid of the symptom. This type of 'healing' is superficial. The cause of the symptom is not gone, and it is only a matter of time before the symptoms reappear. A medical doctor can measure results on the basis of whether the symptom has temporarily disappeared or not. A metaphysical healer finds the root of the problem…the energy of the problem within your system. In order to 'heal' this deep, the person MUST be actively involved in the healing process. Metaphysical healing facilitators bring focus on the root cause of the problem – although identification of the problem is not all that is needed to find healing, it helps and is the first step! It is then together that the person and the holistic facilitator can investigate the root problem (through whatever means the person is most comfortable with… could be regression, could be soul work, could be an intensive healing retreat, etc.). This step can be done alone though, without a facilitator if you have some knowledge of the steps required of you…this is the part where a holistic facilitator (if you choose to use one) can only guide you through the process. You are really the one doing the healing. You may argue at this point that you don't really NEED the holistic facilitator then – and in part, you would be right! The holistic facilitator is there to help YOU to see the root problem and heal it, if you are not able to see or heal it for yourself…." Linda ###
"I have to say Thank YOU :)..I've learned huge (life-changing) things from my work with you… In a nutshell:
"Oh Dr. Dorothy! "It" is growing so strong so fast. I am a love-struck teenager. I have never felt like this before! "K" feels the same way. You saved my life, Dorothy. Through both of us working very hard, I am finally alive. After 63 years I am finally alive! It has taken quite a while. I can't even call to mind now when I first saw you. In retrospect, I can see that one of the best things that ever happened to me was that deep depression. It was a chance to start over. It has taken a long while for the trauma to surface. Everything in its proper time. I know there will always be issues as long as I am alive. But now they will be positive issues. Now I can truly be alive and venture into life. You have my deep love and respect. I will always love you deeply for you have walked alongside me through the most difficult and dangerous trek of my life. If I was there I would hug you 'till you screamed for me to stop. Then I might stop if I felt like it. " One of your best success stories, Jim ###
"RE: Hypnosis is the label put on a natural human process. My hypnosis education enforced the philosophy that hypnosis has no 'techniques.'…love your answer, finally somebody who does serious work." J.Z.M. ###
"Right On! For the greater part, Dorothy, what you write about [in the article, About Flu Vaccine] is like taking the words out of my mouth. We are on the same page." J.Z.M. ###
"…having sessions with you always help me, you give me so much strength and help me stay positive, unfortunately, I have fallen again into the same black hole, and I really need sessions with you, I have visited another person, but they always rely on medicine, and that is not what I need. I have proven to myself in the past, that all my health issues are in my mind." P.Y. ###
"Thank you for the article [Achieving Spiritual Health] Dr. Dorothy. I know we have gone over this numerous times before. But, as always, the need to be reminded is crucial. You are appreciated. I must say that my life is definitely not stagnant. Another change has occurred. Much positive coming from a negative situation." Love ya much! Jim ###
"Dr. Dorothy is a truly gifted healer and guide. As a professional in the field, I highly recommend her to anyone who is seeking to find their way. She is a beacon of light and a beautiful human being." Joyce Z. Meyers, LCSW, CHT, CRT. www.heartandsoultherapy.com ###
"Thank you. I truly enjoyed the article this month. [Are YOU In a Hurry to Fix Your Life? By Joan Sotkin] It fits exactly where I am in life. The biggest task for me right now is to stay tuned to my inner voice. It is the voice of truth that is very soft and quiet. I tend to ignore it many times for "I" know best. Thank you." Jim D ###
"I want to thank you so much for creating this website. Not only is it very validating, but it is also amazingly accurate." -(Name Withheld by Request) ###
"I suffered severe emotional, mental, physical, and sexual abuse, including torture, from infancy to my young adult years. I have been in therapy for most of my life, c. 25 years, but in the last 6 I have made enormous progress. After many diagnoses, I was finally accurately diagnosed as having dissociative identity disorder and began work on retrieving many, many horrific memories. After many hospitalizations, and hours and hours of therapy, which continues, I am leading a fairly "normal" life, e.g, I am mothering 2 beautiful, well-adjusted children, I am in a serious relationship with a man, with whom I am "making love" and having "sex", I have several very close friends, I am running a household, one that all the kids want to come to, etc. So,…Thank you for giving me my life back" Name Withheld by Request ###
"I just wanted to write and tell you how refreshing it was to read your website – there is so much false memory data, written most likely by perpetrators or, if not, ignorant professionals and scared laypeople who are afraid to believe such atrocities occur. I was relieved to read your information, presented in the form of statistics, hard to argue with." Cammy ###
"I really appreciate your information about child abuse/incest in this newsletter. I am a survivor and have worked through years of therapy. But glad to see someone like you informing people about the sad facts of this problem. " Linda Schiller-Hanna ###